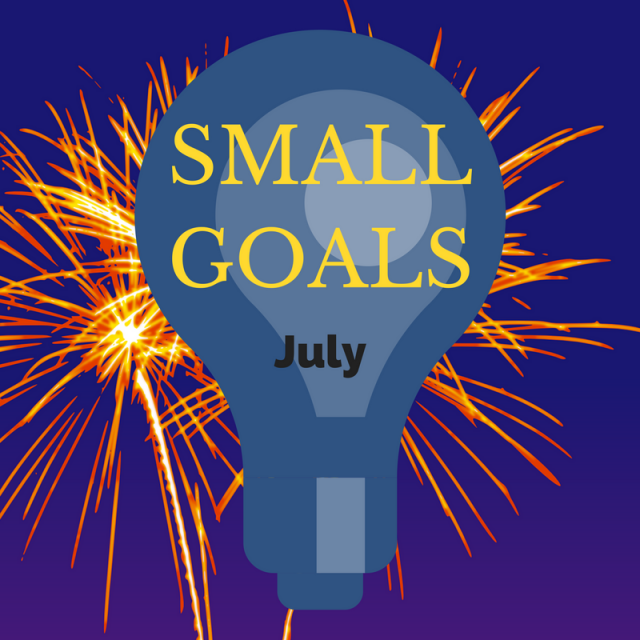 What is it?
Two different link ups one at Writes like a Girl called Small Goals, and another one at Stay Gold Autumn.
My Rating System:

Forgot to do it most days.

Somewhat met this goal (did at least 1/2 of the days.)

Mostly met this goal (did at least 2/3 of the days.)
Accomplished this goal.
June Goals

Finish June still in the top 100 on Goodreads.
Create one new page in my bullet journal a week.

2 sets of Sit ups a day.

Finish Six of Crows, Empty Threat, and Wise Mans Fear, and start the Dark Frigate if there is time.
June Wrap Up
What I read in June:
Six of Crows
How to Fight a Dragon's Fury (audio)
Bartholomew and the Oobleck
Did I Ever Tell You How Lucky You Are?
Dr. Seuss' Sleep Book
Gerald McBoing Boing
Hooper Humperdink … ? Not Him!
I Am Not Going to Get Up Today!
What I'm reading now:
The Thirteenth Gate
Up Next:
Empty Threat
The Devil's Feast
The first part of the month was great, I was able to be really on task with my goals. Then life took several unexpected twists and all my goal planning fell apart. I did manage to finish Six of Crows before everything went wacky on us, I also technically ended the month in the top 100 but barely (at #92 in the USA) and I did manage to create my bullet journal pages.
But well the goal of small goals is to take it one step at a time.
July Goals
Finish Empty Threat (because my review is due before July 30th.)
Stay in the top 100 on Goodreads. Write an average of 3 reviews a day from here on out or 69 total reviews.
Continue creating new pages for my Bullet Journal at least one a week.
Sit down and review my week every Monday.