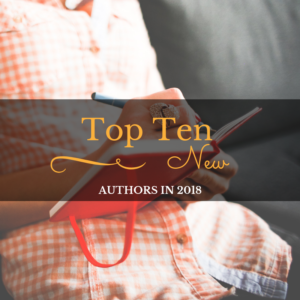 January 15, 2019: New-to-Me Authors I Read In 2018
Oh this is going to be good! I got introduced to some great authors in 2018, a couple of which I've become friends with on Twitter. (Twitter authors, I ♥ you!!!) 2018 was a pretty good year for finding new-to-me authors. Links are to the Authors Goodreads page.
Ten Authors I Discovered in 2018:
That's it! Ten new-to-me authors I met/read in 2018. Please leave me a comment to let me know who your favorite author is. Maybe you'll introduce me to a new author in 2019.