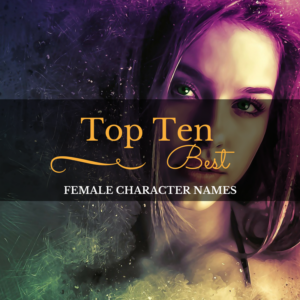 May 22, 2018: Best Character Names (make this as narrow/broad as you'd like)
I really enjoyed creating this list and thinking up all the great feminine characters who I've enjoyed over the years and then finding art to go along with all of them. The characters who haven't been on the big screen yet were a little challenging, and for those characters who do have movie adaptations I tried to stay away from straight up movie art.
A note on the art: I used image for this blog from DeviantArt as noted below. As a creator myself I enjoy it when someone else likes my work, but I want them to credit me, and so in return I credit other creators. And I only used images that had the download link active or I contact the creator for permission to use the image in this blog. A huge shout out goes to Marianna Insomnia Photography for letting me use one of their wonderful photographs!
10 Best (Female) Character Names
I hope you enjoyed my list. What names would you add? Do you have any particular favorites among female characters? Please let me know in the comments.